---
Press
Posted by Johnny Glocks on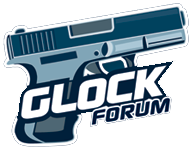 Read the 2014 review of our triggers and customer service by a member at
Glock Forum
. This member didn't receive any compensation for writing this.
---
Posted by Johnny Glocks on
The Shooter's Mindset
 featured Johnny's gunsmithing work on his youtube channel. We put in a Drop-In trigger kit, along with some springs, plungers, and modifications. We brought his Glock 17 to under a 3 LB trigger.