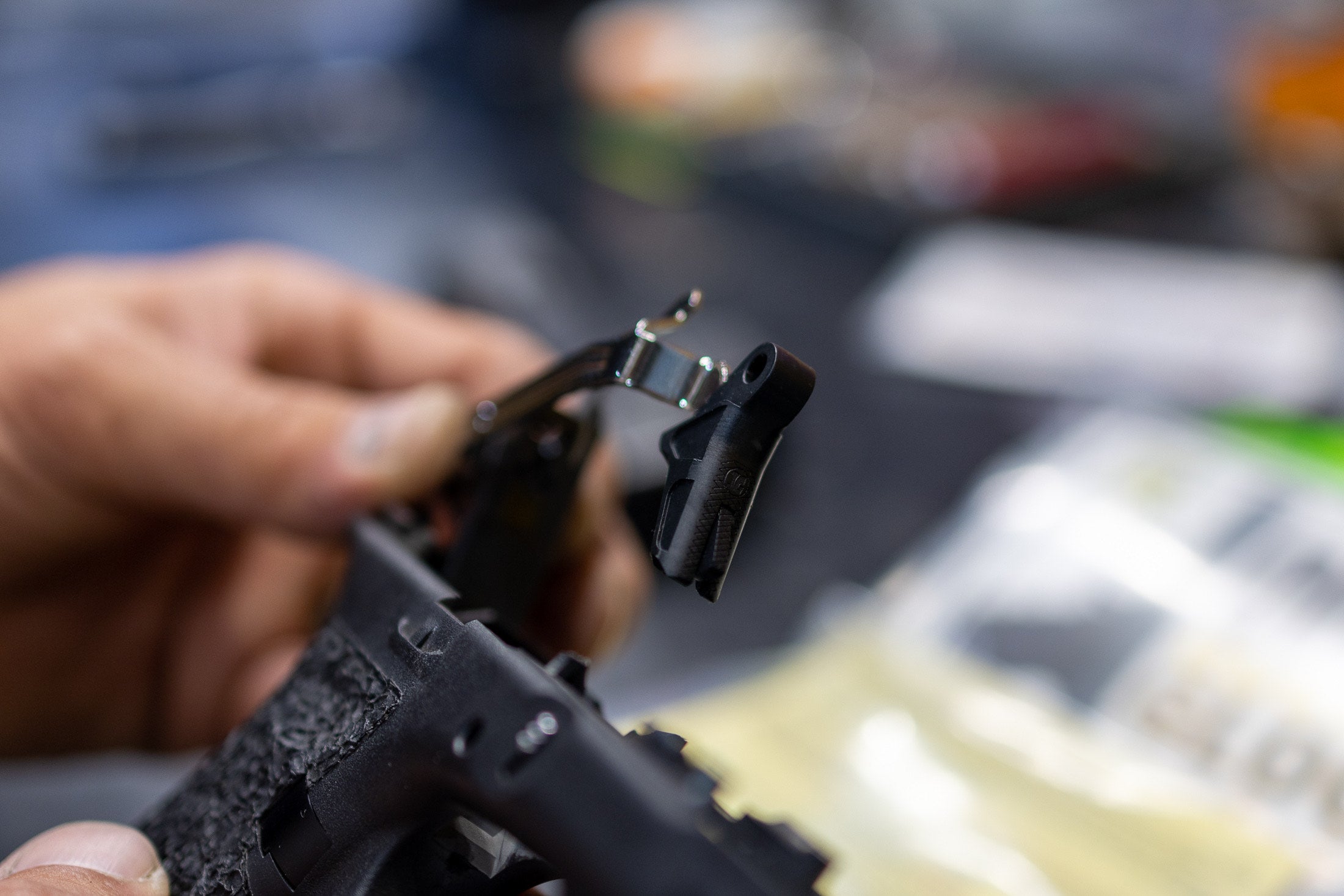 TRIGGERS + ACCESSORIES
BEST GLOCK PERFORMANCE & UPGRADES
We take an amazing product and apply thoughtful, precise design choices that make our products the best upgrades in the industry.
★★★★★

Johnny Glocks is THE trigger upgrade. My friends always ask what trigger I'm running when we're shooting at the range. The performance and reliability is unparalleled, especially after learning the trigger and getting it dialed in.

If I could leave more stars, I would.

Jackson D.
★★★★★

I am extremely happy with my new combat trigger. This was my first installation, but I followed along step by step with Johnny's YouTube tutorial. Had an issue with over travel initially, but it was addressed in the video and instruction card. It ended up being a fairly easy trouble shoot, and taught me how to adjust the trigger myself.

Took it straight to the range after for a test run. Zero malfunctions.

Highly recommend, and I'm sure I'll be picking up another at some point.

Dan M.
★★★★★

I did some rework on my Glock 48 and the trigger felt much better but then I installed the Johnny Glock trigger and it is fantastic! I am only giving them 5 stars because I can't give them 6! I ordered a Glock 19 Gen 4 trigger as well. It was easy and quick to install.

I have tried other products and did some work on my own also. This trigger is a significant improvement over the stock trigger and the work that I did.

Damian C.